Franchisee Testimonials
We appreciate you taking the time to look at our Franchise Offering. Maid2Clean is the premier domestic cleaning franchise opportunity on offer today. Our core service is providing cleaners and ironers directly to private residential householders. The great thing about this industry is that it enjoys being recession proof as houses gather dust no matter how the economy performs.
Maid2Clean is not a 'business opportunity' but rather a proven business system backed up by many years of successful trading. Our pilot operations have proved the duplicity of this business in separate trading territories. Unlike many franchises on offer today we run our own operation and have 500+ registered workers in our own business. As this is a management franchise, you will not be expected to clean and iron yourself.
More and more couples are going out to work to pay for their mortgages & lifestyles. Such people find that they are too busy to clean and iron themselves so this is where Maid2Clean comes to the rescue.
Maid2Clean is a Full member of the British Franchise Association, corporate member of the British Institute of Cleaning Science (BICS) in addition to the Home Business Alliance (HBA) & Federation of Small Businesses (FSB). We have one of the most comprehensive operations manuals (350 pages) in the industry. Following our detailed training & support programme at head office, you will be fully trained in running your own operation.
Most businesses (and franchises for that matter) sell you a 'job' type business. If you stop working in the business your income dries up. This is not the worst thing about such businesses. The tragedy is that you have to work really hard every week just to 'stand still' and earn what you did last month. With Maid2Clean the opposite is true as our business system is structured to take advantage of an ongoing residual income, which is not related directly to effort applied. Peter Drucker once said "Success comes from doing the right things not from doing things right." With Maid2Clean you are doing the right thing because you are working smarter not harder.
If you have the tenacity and ambition to own your own business then Maid2Clean could be your vehicle to success in this expanding market sector. Please feel free to contact us for more details.
See below what some of our present and past franchisees have had to say.
Maid2Clean (Wilmslow) Ltd
What I did before taking up a franchise - My husband and I both work fulltime as a Health Visitor and Textile Manager.
Why I chose franchising - To own our own business but to know it will be successful if we work hard.
How I decided that this was the right franchise for me - We needed something that we could do along side our careers
How I raised the finance - Own Funds.
The training and support I receive from my franchisor - We feel very well supported every step of the way if issues arise we feel we can ask for help and advice.
The challenges I have faced - Finding reliable cleaners are the greatest challenge.
My plans for the future - Keep growing the business to supplement our pensions long term. Its something we can work at together.
My comments about my franchisor - Helpful and approachable and more importantly accessible.
Why I would encourage others to do what I did - It is still very early days for our business as only had it for 11 months but we are really pleased with its progress which helps to spur us on,
Maid2Clean (Wilmslow) Ltd
Maid2Clean Beds & North Herts
Why We Chose Franchising? - Having both worked in fast paced and demanding sales roles (Travel and Food Industry) we knew we wanted to do something working for ourselves and start our own business. The idea of growing a business we could call our own and being in control of our destiny appealed. Not really knowing where to start, idea's were bantered and on speaking to family and friends Franchising came up. Franchise opportunities were researched and a conversation had with an acquaintance whom we knew already had a Maid2Clean Franchise.
Was Maid2Clean The Right Franchise For Us? - Absolutely, research done and conversations had, Maid2Clean really appealed as it fitted in with both our skill sets. We liked the concept and felt the business model was brilliant, would suit us perfectly and our aspirations to build a business of our own. A meeting with Mike, the Franchisor, took place which just reaffirmed our belief and a Franchise area available on our home patch. The purchase went smoothly and training day arranged where given all the information and tools needed to get started.
Getting Started? - A lot of work was done initially to get the business launched. Stationery and marketing, Google Adwords and directories, cleaner adverts etc etc. Mike was great and always available for any questions and advice. We also set up and use a Maid2Clean computer based system to manage all cleaners and clients so know where we are at every step of the journey with cleaner recruitment and client enquiries.
The Challenges Faced? - The first few months were definitely the most challenging.......it was a case of what came first cleaners or clients! After some valuable early lessons learnt we were finally off to a good start and steadily growing our cleaners and thus clients. Finding the right ladies (cleaners) is an on-going challenge and matching the right cleaner to client can also be a challenge sometimes. Being from a sales and customer focused background definitely helps in this industry along with lots of tact, diplomacy and patience. Our Franchise has steadily grown over the last four years and we haven't looked back since. We are both very hands on and manage all the day to day running of the business ourselves.
The Future With Maid2Clean - The plan is to continue to grow our Franchise and build on our current business by adding a further Franchise area. Mike has been brilliant. Always available if needed and very supportive. A yearly conference is arranged where you can meet and chat to other Franchisee's and hear about all the latest developments within the Company and we have a great forum where you can read up on the latest news, ask questions and chat to other Franchisee's. Maid2Clean has definitely got it right and it is a great Franchise to be a part of.
Karen & Dean (Beds & North Herts)
Maid2Clean Maidenhead & Bracknell Ltd
What I did before taking up a franchise – I was an Assistant Manager for a Luxury Watch Company.
Why I chose franchising - After looking at many opportunities and speaking with Mike Hanrahan I knew his business philosophy was very similar to mine. I wanted to have a business where the Franchisor conducted things similar to how I would.
How I decided that this was the right franchise for me – When I first read about Maid2Clean on the internet, I instinctively felt it was perfect for me. I then spent 10 months looking into the business and franchising in more detail, considering the options, visiting Mike in person and making sure I felt able to take on the challenges.
How I raised the finance – Savings.
The training and support I receive from my franchisor - Mike is always available when needed. Also the Operations Director (Graeme Pirie) is readily available with any queries or questions I may have.
The challenges I have faced - Main difficulty is recruiting reliable cleaners. Also losing Clients is a difficulty I have faced as there is a constant requirement to attract new business.
My plans for the future – I am currently running at 90% of where I want to be. So once I reach the target I will look to stabilize and continue running the business as it is.
My comments about my franchisor - Mike is a very intelligent individual. Running my business in the same way he does has made me realise how his work smart business ethos has propelled him to where he is today.
Why I would encourage others to do what I did - Maid2Clean has given me the opportunity to change my lifestyle. I am now able to spend quality time with my family and decide how I plan my working schedule. I now have my future in my own hands which is extremely liberating.
Kathy – Maid2Clean – Bristol
What I did before taking up a franchise – 30 years within Nat West / Royal Bank of Scotland.
Why I chose franchising - I wanted to work for myself, but I didn't want to go it alone. Franchising offered the flexibility and control, but with the addition of a tried and trusted business plus lots of support. There was a much greater chance of success.
How I decided that this was the right franchise for me – When I first read about Maid2Clean on the internet, I instinctively felt it was perfect for me. I then spent 10 months looking into the business and franchising in more detail, considering the options, visiting Mike in person and making sure I felt able to take on the challenges.
How I raised the finance – I had redundancy funds, which in the main I invested in the business.
The training and support I receive from my franchisor - I visited Mike once for the initial business meeting, then again for one day of training. I also spent a day with the Operations Manager learning more about the business and the mechanics behind it. Both were invaluable and continue to be so. There is also lots of support and information both in the manual and on the forum. Basically, there is all the support you need, right up to paying the Admin Centre to run the office side of your business, however it is totally up to you how you manage your business and there are many permutations around all the franchisees.
The challenges I have faced - Finding and retaining good cleaners is always a problem and is key to the business. I soon realised the importance of showing good cleaners that you value them, for a lot of cleaners this can be just as important as the money. It is also hard to stop cleaners poaching clients and vice-versa, equally though this is always going to be a problem with the simple M2C business model but I equally love the business for being this way!
My plans for the future – I am about to launch my second territory in the New Year and hope to double my client base in the following 12-18 months.
My comments about my franchisor - Mike's values and ethos struck a chord with me from the start and was one of the main reasons that hooked me – keep it simple and continue repeating the business model/method over and over again, your business will then be sure to grow and provide you with that magical residual income. As I was told in the early days – it's not rocket science.
Why I would encourage others to do what I did - If you want to manage and control your own business, whist having support where and when you need it then look no further. I would not have managed to grow my business alone and on part time hours without employing the M2C Admin Centre to manage my client and cleaner's day to day issues and work allocation. It gives me the exact balance in business that I was looking for - I had 30 years of hands-on daily office work, dealing with customers, other business partners and line-managing staff and that was not what I wanted from M2C.
Chris Hutchings - Maid2Clean Essex
What I did before taking up a franchise – Sales and Marketing Manager in the electronics industry.
Why I chose franchising - A complete change from previous career and to have my own business.
How I decided that this was the right franchise for me – Personal recommendation, Low start up cost, Successful and simple/proven business model.
How I raised the finance – My own savings.
The training and support I receive from my franchisor - Vey good. Everyone in the organization is approachable and willing to help. Good lines of communication between all Franchisees and Franchisor. (Forum)
The challenges I have faced - Letting go of the business I had build up and letting someone else (Admin Centre) do all the day to day administration (and doing it very well). This has given me the time to focus my efforts into expanding my business.
My plans for the future – I plan to grow the business up to the VAT threshold and minimize the time I spend working by employing others.
My comments about my franchisor - Mike is a very clear communicator who is open about his wants/views for Maid2clean. He has developed a strong Maid2Clean brand which continues to grow for all our benefit.
Why I would encourage others to do what I did - Being a Maid2Clean franchisee is a satisfying and rewarding franchise to become part of as long as you are prepared to put in some hard work. The strong brand and solid business model should continue to ensure a healthy future for anyone considering to join.
Sheena Mackenzie – Maid2Clean Peterborough and Boston
What I did before taking up a franchise – Sales rep for a national company.
Why I chose franchising - It's a safer way of starting up a business as someone else has already made the mistakes!
How I decided that this was the right franchise for me – After much deliberation I was happy that M2C ticked all the right boxes. There was a wealth of information on the net and the Franchisor answered all of my questions.
How I raised the finance – Savings.
The training and support I receive from my franchisor - This was very informative however it would (in hindsight) have been better to have had training from a Franchisee who was already running a business.
The challenges I have faced - what to do with my spare time!
My plans for the future – have increase year on year and my G P.
My comments about my franchisor - Very helpful and offers a great amount of support.
Why I would encourage others to do what I did - to improve their quality of life both in the short and more important the long term.
Maid2Clean (Northern) Ltd – Maid2Clean – Newcastle/Gateshead
What I did before taking up a franchise – I was Dealer Principal and Director of a Motor Trade Franchise.
Why I chose franchising - For the proven Business Model and speed of set up.
How I decided that this was the right franchise for me – I was looking for something flexible with low overhead to suit my life choices.
How I raised the finance – Own funds.
The training and support I receive from my franchisor - The training was well suited to my needs and the support is just an email or phone call away. I have found, all parties from fellow Franchisees to Mike, the Franchisor and Graeme, the Operations Director to be very approachable, knowledgeable and extremely helpful.
The challenges I have faced - Usual growing pains, finding suitable cleaners
My plans for the future – Keep growing the business to supplement my pension long term.
My comments about my franchisor - Very knowledgeable, supportive and easily approachable. Driven to expanding the franchise.
Why I would encourage others to do what I did - Under the right circumstances, the franchise is very adaptable to being run on either a part time basis alongside other lifestyle choices, work, family commitments or on a full time basis providing a regular steady income.
David & Kristina - Maid2Clean Norwich Ltd
What I did before taking up a franchise – Me and Kristina owned our own bar cafeteria in Spain for five years. Then we moved to Sweden where Kristina took a degree in computers science And I Drove HGV s for 10 years.
Why I chose franchising - We have been looking for a way we can work together and earn good money for along time.
How I decided that this was the right franchise for me – We were thinking of starting our own cleaning company .But this franchise court Kristina's eye. It was all ready to run with a very good name.
How I raised the finance – We had sold our home in Sweden and had money from that.
The training and support I receive from my franchisor - The training was good and the support is still good we learn a lot from the other franchisees on the forum.
The challenges I have faced - The cleaners are the biggest problem getting good ones who stick at the job. Google add words is very expensive for what it brings you. The marketing of the company with leaflets is very important as a new franchisee we did not understand the importance of the leaflets we are just about to start a 15000 leaflet run in Norwich. 1000 a week. It has taken us a year to learn how the company runs and all the ups and downs of the company.
My plans for the future – As our experience has grown we are expecting a big growth this year. Our aim is to push up to one hundred clients this year.
My comments about my franchisor -Mike was very good at explaining everything about the company. But with all new things you need experience also.
What I would say to others before they take the leap of faith in becoming Maid2Clean to do what I did. I would say it is worth every penny it is a great opportunity to grow a company that does not take that much time to operate. The Plan on how to operate it is very good.
Lesley Riley - Maid2Clean Halifax
What I did before taking up a franchise – Before I took up this Franchise I had a medium sized cafe. I realised early into this that this was not my calling and sold the business on.
Why I chose franchising - I was undecided where I wanted to go with regards to work and happened to speak to a friend of a friend who did this type of thing with another franchise. It gave me food for thought so I went home, got on the internet and contacted 7 or 8 cleaning franchises.
How I decided that this was the right franchise for me – After speaking at length to numerous franchise companies and visiting 3 of them Maid2Clean was by far the one that suited my way of thinking. Mike's (the Franchisor) philosophy was work smart not hard. I liked his set up, there was no hand holding or mollycoddling, you were given the tools and information and left to get on with it. Best way to learn any business.
How I raised the finance – I first raised the cash by upping the mortgage on my house to buy my cafe, once the cafe was sold the money was then used to buy the franchise.
The training and support I receive from my franchisor - The training I received was second to none. There is always support at the end of the telephone and you can also get support on the forum from other franchisees.
The challenges I have faced - I think the biggest challenge is keeping good cleaners. I have been very lucky and have in the main got a good bunch of cleaning ladies that have proven to be reliable and dependable. Setting up systems on the computer were often challenging but once up and running they make life so easy. Now all my cleaner applications come through online so they can be sifted through and only the ones with the criteria required are interviewed.
My plans for the future – I am planning this year to grow my business at a faster rate. I spent last year building it up slowly so that any problems could be ironed out in the early stages without too many issues. Now I am fully aware of things that can go wrong and how to deal with them I am ready to move forward and start seriously putting leaflets out there to grow my business (as soon as funds allow).
My comments about my franchisor - Mike my Franchisor is very approachable, he is on the ball and is constantly seeking new ways to grow the business. Any problems and he is generally at the end of the telephone to help out and give advice. He is also not bad on the eye!!!
What I would say to others before they take the leap of faith in becoming Maid2Clean to do what I did - Do your research, speak to other franchises and franchisees and I am sure you will come to the same conclusion Maid2Clean has got it right. Best thing I have ever done. Wish I had done it years ago.
Danny Schindler - Maid2Clean Herts
What I did before taking up a franchise – Financial Futures Trader
Why I chose franchising - Recommendation
How I decided that this was the right franchise for me – Did some research, attended exhibitions but recommendation from existing franchisee
How I raised the finance – savings
The training and support I receive from my franchisor – Excellent and always available
The challenges I have faced – cleaners! A lot of ups and downs often for no logical reason. Staying positive.
My plans for the future – Get to 100 clients and then possibly second territory.
My comments about my franchisor – From what I have seen and heard, no other franchise will give you as much help and support
What I would say to others before they take the leap of faith in becoming Maid2Clean to do what I did. – Don't expect a quick fix particularly if you do not have extra funds. Generally the more you put in the luckier you get! Seek support and speak to other franchisees but remember every territory is different and there is more than one way to be successful.
Judith Matheson - Maid2Clean Bourne
A year with Maid2Clean
What I did before taking up a franchise
Before deciding to leap into the unknown by buying a Maid2Clean Franchise, I was a Student Support Officer/Behaviour Manager in a secondary school dealing with the behavioural and pastoral support and counselling of all the students (and staff!).
The people skills I had honed to perfection over the eighteen years in various schools stood me in good stead for dealing with clients and cleaners. Neither are too far removed from naughty teenagers when it comes to throwing a tantrum!
Why I chose franchising
Unfortunately, the school I was working at closed and I found myself redundant at 60. Having no wish to retire, I set about applying for similar roles at other schools, only to find I could not even reach the interview stage and seeing younger, less qualified colleagues slip into these jobs.
How I decided that this was the right franchise for me
The obvious solution was to start out on my own and firstly I looked at setting up as a freelance behaviour management consultant, parachuting into schools and working with staff and children to put a structured and workable behaviour policy in place.
Never one to put all my eggs in one basket, I also looked at other self-employed options, which led me naturally to franchises.
It was a chance call from Ian Gregory in his role of franchisee recruitment consultant which set me on the track of Maid2Clean. At first I had no intention of following through with a cold call but the fact that his service was free and he would carry out profiling to find out what type of person I was and which franchise would suit me best. Like everyone else in the world, I like knowing other people's opinions of me, at this stage I had nothing to lose.
After an in depth analysis of my strengths and weaknesses, Ian offered me several franchise options besides M2C including a similar style of business placing teachers with extra tuition students which I would have felt very comfortable with but I felt it was such a specialised market, returns would be slow – besides which, it was twice the price of M2C, a vital consideration!
Also, I had been a recruitment consultant many years ago and M2C had enough similarities in this area for me not to feel I would be out of my depth.
How I raised the finance
Luckily I was given a generous redundancy package – one of the few advantages of working for the County Council. This would enable me not only to purchase the franchise but also leave some extra advertising budget and living expenses for my first year.
The training and support I receive from my franchisor
Training and support is one of the main reasons to choose a franchise over total freelance businesses and this has certainly proved to be top notch.
The initial training was thorough and well structured with plenty of encouragement and practical advice. At no time was there any hard push techniques, just gentle nudging forward, a style of delivery which suited me admirably.
During my first year, the support and advice has been excellent. No small question or problem is too much trouble. Help is on hand when needed or asked for but again, franchisees are allowed to get on and operate their businesses without interference.
Franchisees also have the help and support of other franchisees on the forum, which although I do not use as much as I should, I do go to for a consensus of opinion on day to day running matters.
The challenges I have faced
It has been quite a challenge working for myself and I have to admit there are times when I wonder how on earth I got here but never a time when I have regretted the journey.
Trying to make sure I don't make expensive mistakes, most notably with advertising is always a big issue. Trying to find good cleaners and also the seasonal trend of clients cancelling always keeps me on my toes.
I have had a few awkward clients but it has not seemed so bad when I phone for support and advice – thanks Mike and Graeme!
My plans for the future
Aah! This is when I wish I was younger – sometimes I forget how old I am. With my sensible hat on, my short term goal is to continue to build my business and reach my century.
If I was younger, then I would be working towards saving up for a second franchise – Maid2Clean Northumberland would be my first choice as it's my home.
My comments about my franchisor
I have probably said quite a lot in this article about how grateful I am for the support I have received this year. I certainly would not have had the confidence to go it alone but Mike's unbounded enthusiasm for the business model and his plans for expansion are infectious – how can we fail!
What I would say to others before they take the leap of faith in becoming Maid2Clean to do what I did.
Research, research, research.
Make sure the business model is the right one for you. Ask yourself "Can I motivate myself to getup in the morning and make myself work hard at home with no-one to shout at me if I don't knuckle down (not until you turn in poor figures at the end of the month).
Communication is the key to all areas of this franchise – with clients, with cleaners and most importantly, with your franchisor.
Take time and trouble with the people you meet in work and out – every conversation is a potential advertising opportunity.
Most of all – enjoy it!
Fiona Price - Maid2Clean Armagh and Down
What I did before taking up a franchise – Franchise consultant and Corporate Executative.
Why I chose franchising - Independance and control of my business and life balance. Being able to put skills into play that were otherwise undermined in Corporate life! Avoiding company politics.
How I decided that this was the right franchise for me – I trusted the Business owner namely Mike Hanrahan. I liked his no nonsence approach. I also fully understood the simplicity of the business model and felt it suited my needs for a residual income business.
How I raised the finance – self financed.
The training and support I receive from my franchisor - all training initially means little until it is put into practice. The initial overview was relevant for my needs and allowed me to make a quick start to earning income which is key in this model. However, the manuals and guidelines on what was appropriate for the administration were over combersome as a lot of it had moved to on-line CRM activity - thankfully!
The challenges I have faced - Vetting the cleaners is a skill and knowing what to look for is very important. I learned quickly that good cleaners are the cornerstone to the business and client retention. Also, accepting that you will never please all of your clients all of the time!
My plans for the future – I've grown to appreciate this business and what it offers to the cleaners and clients. It is truly a business where you can 'give back' and receive for your efforts. I'm not going anywhere anytime soon!
My comments about my franchisor - Mike Hanarahan is a gentleman, loyal, honest, frank, an astute business man, very hardworking and supportive at whatever level the franchisee needs it. He is not pushy as he understands when he chooses you as a Franchisee that he has made the right call for his business so working independantly under the umbrella of a Franchise model really resides with Maid2Clean. Continious support is on offer and can be availed of as needs be.
What I would say to others before they take the leap of faith in becoming Maid2Clean to do what I did. If you are prepared to work at your business and follow the guidelines as laid out by the Franchise and the business model, then you are in good hands and can be comforted in knowing that you are making a great business decision.
Antony Cuzzocrea Maid2Clean West Berkshire
What I did before taking up a franchise – I worked full time as a nights operation manager.
Why I chose franchising – I chose franchising as I wanted to be in control of my future.
How I decided that this was the right franchise for me – I decided Maid2Clean was for me as I was able to build the business along side my full time job.
How I raised the finance – I had money saved with the sale of my property and I wanted to invest it in a business for my future.
The training and support Ireceive from my franchisor – Training was in 5 stages. My franchisor is always at the end of the phone for help and advise to help me build my business.
The challenges I have faced – The main challenge for me was building the business during the day as I work nights but with desire belief and determination I'm starting to see the rewards.
My plans for the future – After 10 months of building my business I'm able to go part time to enable me to grow the business quicker.
My comments about my franchisor – Mike has always been supportive with me and encourages me on what ever I do and guides me on the correct road.
What I would say to others before they take the leap of faith in becoming Maid2Clean to do what I did. - Two words DO IT !!!
Nick & Hardeep Dosanjh - Maid2Clean Maidenhead & Bracknell
What I did before taking up a franchise – I attended university where I studied Business and Information Technology achieving a grade of 2.1. I then moved to Los Angeles where I was looking to start up a business. It didn't work out as the timing wasn't right, the recession was just starting at the time so I decided not to take any chances at that point. (A wise move looking back). I most recently worked as a Manager for a Swiss watch company in London which I left a couple of months prior to my Maid2Clean adventure.
Why I chose franchising – Having looked at several businesses and looking at various business models I knew starting a franchise was the best step for us. Starting a business is a very daunting experience and knowing that there are other people successfully running the same business model gives you the re-assurance that this type of business does work
How I decided that this was the right franchise for me – I must admit that I have been looking at starting my own business for a very long time. I have looked at all different types of businesses. When I started to look again, my wife was pregnant with our first child so I changed my way of thinking as I knew I did not want to spend most of my time away from home. I started to look at franchises where I didn't need a retail outlet and where I could make money without constantly needing to sell. I then realised that this type of business could suit me perfectly. I looked at several domestic cleaning franchises and soon realised that Maid2Clean would be best for me. I spoke to a few franchise owners including Mike and I knew that his method of work and his business ethos was very similar to mine.
How I raised the finance – I had money saved up so I had the funds available.
The training and support I receive from my franchisor – The initial training with Mike is very informative. He goes through everything and gives you the knowledge required to succeed. He is also always available should you require anything.
The challenges I have faced – My main challenges to date have been getting reliable cleaners. The business works perfectly if you have good cleaners that want to work hard. I faced a situation where I had several cleaners leave within a period of a few weeks. This made it difficult as I had to re-arrange lots of clients. This has taught me a valuable lesson however, and I now allocate clients more evenly to avoid a similar scenario in the future.
The other thing I would say is that I miss the working environment of seeing the same people on a daily basis and being able to enjoy their company. Now that I work from home that is something that I do miss, but travelling on the tube everyday is something that I definitely don't!
My plans for the future – I have been running the business for 12 months and I currently have around 100 clients. I hope to have around 150 by the end of year 2 and keep it steady from then on. My long term goal is to have the business running as efficiently as possible allowing me the time to spend doing things I enjoy. I may look to purchase a second territory once I have fully established my first but this will depend on my circumstances at the time.
My comments about my franchisor – Mike is a good guy that has a clear vision for his business and his franchisees businesses. He has always been there for support and is always willing to help if necessary.
What I would say to others before they take the leap of faith in becoming Maid2Clean to do what I did - I did this as a lifestyle choice and because I wanted the freedom of being able to make my own decisions and not have to be concerned about someone else's company or what my boss would say. Owning my own business was definitely the right decision for me and Maid2Clean is the perfect fit. I believe from my own personal experience that Maid2Clean is the best domestic cleaning franchise out there. They make it easy to be a franchise owner and they do not breathe down your neck keeping tabs on you.
To any prospective franchisee I would say for them to do their research, know the territory they will be purchasing and be committed to the cause. I am proof that this business model works. You have to be prepared to put the hours in initially, but you will reap the rewards in the end.
Janet & Graham
What I did before taking up a franchise – Janet – Met Police, business owner in UK & USA. Graham – Royal Navy, Royal Engineers, business owner in UK & USA.
Why I chose franchising – Had businesses in the past including a (UK) Franchise. With Franchising the support is always easier to get & from various sources.
How I decided that this was the right franchise for me – NO stock!, very few overheads, can do as much or as little as you please.
How I raised the finance – Savings.
The training and support I receive from my franchisor – An initial basic overview, and one days training. This is all we needed. You learn as you develop. The other Franchisees are a great source of knowledge , as is the Forum.
The challenges I have faced – Finding good quality cleaners
My plans for the future – To continue to grow the business and enjoy the financial rewards.
My comments about my franchisor – Very supportive & approachable
What I would say to others before they take the leap of faith in becoming Maid2Clean to do what I did. Do your research, know about ALL the ways to advertise your business on the internet. Pick other business owners brains on how they recruit cleaners. Be flexible, be ambitious, be disciplined if working from home. Read the forum on a regular basis. Attend BI meetings.
Frances Poole - Maid2Clean West Lothian
What I did before taking up a franchise – IT Project Manager in a Bank – worked my way through the stages from trainee programmer to manager. Stayed with same company for 26 years.
Why I chose franchising – Wanted to work for myself but with the security of a tried and tested process already being in place.
How I decided that this was the right franchise for me – Read lots of reviews, met with franchisor, felt I had the right skills to manage an agency.
How I raised the finance – This was straightforward for me as I had a reasonable redundancy package.
The training and support I receive from my franchisor – Initial training provided by franchisor and operations manager wrt the Maid2Clean model and the system used to support it. Ongoing support via franchisor and franchisee forum as and when required.
The challenges I have faced – Getting good quality cleaners in the right area at the right time is definitely a challenge – its the old chicken and egg scenario - do I get cleaners first or clients first ? – either way presents its own problems.
It can be quite lonely working on your own
– but there is the franchisee forum if I need any help/advice or to share any concerns. Also – I've had a couple of personal problems that caused me to lose focus (and again working on your own there in no-one to provide back-up) – but hopefully I'm back on track.
My plans for the future – I would like to at least double the number of clients I have in the next year.
My comments about my franchisor – Provides great support as and when required – but doesn't take over.
What I would say to others before they take the leap of faith in becoming Maid2Clean to do what I did. - Its great being your own boss – but it's also really hard work and it can be lonely if you are working on your own (as I am). When it all works out though, you can take pride in having done everything yourself.
Ebenezer Mante Ohene - Maid2Clean Kent
What I did before taking up a franchise – I worked as Director of Support Services in Social Care
Why I chose franchising – Franchising offers private investors a tried and tested framework to grow and own a business within a tried and tested environment.
How I decided that this was the right franchise for me – I looked at other franchising that was:
a) affordable
b) with a sound beaurocracy or system of approach
c) steady income to reward effort
Maid2Clean came out as the right choice.
How I raised the finance – savings
The training and support I receive from my franchisor – Good and answered expectations
The challenges I have faced – managing a diverse environment within the community where most service providers, are self employed cleaners and acquiring clients is heavily dependent or effective marketing.
My plans for the future – Expand and take advantage of the social care environment and an aging population
My comments about my franchisor – Find his approach to minimalism in management (lean engineering) practice refreshing.
What I would say to others before they take the leap of faith in becoming Maid2Clean to do what I did - A background to strategic management in my view is an advantage.
Lesley - Maid2Clean Ayr
What I did before taking up a franchise - I was involved in the catering trade. Was brought up in hotels, and finally owned a coffee shop and a sandwich /salad bar. I also owned a Bed and Breakfast for a few years. Very different to what I do now.
Why I chose franchising - I chose franchising because although I have been in business for a long time, I wanted to be part of an already successfully running operation, which initially gave me the confidence to go forth into unknown territory-knowing there was support and back up.
How I decided that this was the right franchise for me - The business I was previously involved in, was very much hands on, long hours and needed my presence most of the time to operate. This business offers me the flexibility to combine work and family life. I can operate from anywhere and of course it provides residual income. It is satisfying to be able to offer both employment to some people, and good service to others.
How I raised the finance -I had information from Maid2Clean, and put it into a business plan. The bank were very keen to lend to me, and I had no problem. They were lending on a business that they could see was already successful.
The training and support I receive from my franchisor - I had an in depth training day with our franchisor, and have always been aware that help is at hand should we need it.
The challenges I have faced - So far, things have gone well. Initially I lost several clients to a cleaner who took them on for herself. This set me back a bit in the beginning. So far, I have not had any major problems, and am continuing to grow the business.
My plans for the future - To continue growing the business, and to offer good service to clients, to ensure that the Maid2Clean brand has an excellent reputation.
My comments about my franchisor - My franchisor is very knowledgeable and innovative. He is always looking at ways to expand the business. Equally, he is always at the end of the phone, and is both helpful and approachable should you require his help or expertise.
What I would say to others before they take the leap of faith - Research all the franchises you are interested in. Talk to other franchisees to gain their opinions, and be prepared to work hard and in turn reap the rewards.
Karen Gwynne - Lyons Maid2Clean Swindon
What I did before taking up a franchise:
I've worked in many different industries and roles before I started my Maid2Clean franchise, including a stint as a sausage packer during the summer while at university. (yes it did put me off eating sausages for a long time!), I have also worked in retail, and as medical laboratory assistant, and customer service administration.
Why I chose franchising:
I wanted to escape the corporate 9-5 lifestyle and have more family time, as a mother of a child with special needs, this was very important to me that I had time for him, not to mention all the hospital visits that required me to take time off work. With no experience of running my own business, franchising offered more of a safety net than starting on my own. The business model had already been proven, training and branding were all part of the package.
How I decided that this was the right franchise for me:
My husband and I had looked at several franchises over a long period of time, in fact we had decided upon another franchise and were all set to move house and finance the business from the equity in our house. Luckily for us the sale of our house fell through, before we had signed up and handed our money over - the franchise in question was being sued by it's franchisees and shut down by the DTI. With our fingers slightly burnt we carried on looking and really did our homework. Maid2Clean offered a good business opportunity that provided us with a residual income, we met with the Franchisor and knew this was the right decision.
How I raised the finance:
Our own savings and a bank loan.
The training and support I receive from my franchisor:
I received a manual which covered everything about the running of the franchise, and guided me through what to do before I start. I also had a day of training with the franchisor. Additional training was given by the operations director when the new database was introduced. The franchisor and operations director are always available at the end of the phone or be email to discuss any queries of problems we have.
The challenges I have faced:
Finding honest and reliable cleaners is a challenge and always will be. Events in my personal life have also meant that I have had less time available to dedicate to running the business, I would not have coped without the use of our admin centre.
My plans for the future:
To take on more interviewers so I can keep on top of recruiting cleaners and spend more time on marketing. Plan leaflet drops, and I want to at least treble my business by this time next year.
My comments about my franchisor:
My franchisor is very supportive. He gives franchisees flexibility to run the business in a way that suits them, within certain guidelines. He is always open to new ideas, but will guide franchisees if he feels they are going about things the wrong way.
Why I would encourage others to do what I did:
It is a very easy business model to follow and allows the flexibility to fit around other comittments. If you put the effort in, you will get the rewards.
Emma Yardley – Maid2Clean Nottingham Ltd
Before taking on a Maid2clean franchise I had previously been in business with my husband. I wanted to branch out on my own but did not want to be completely alone, so it seemed like a franchise was the best option.
With 3 small children I was limited as to what was available to me. With Maid2clean being operational from my own home it was appealing, plus it was a low set up fee compared to other cleaning franchises.
NatWest bank were extremely helpful in offering me a bank loan, as they already knew the Maid2Clean franchise and its success.
Upon starting my franchise I received training from my franchisor and the operations manual for reference. Most things with the Maid2Clean franchise are quite straight forward and not difficult to master.
It was hard to get going but once you have established the business the easier it becomes, the more cleaners you have the easier it is to place jobs and get cover when someone lets you down.
It is possible to take a Maid2Clean franchise to wherever you want to go with it, all depending of course how much or how little time you want to put in.
Madeleine Sedgwick - Lancaster
What I did before taking up a franchise – (former career) –
Sales & Training Executive
Why I chose franchising –
To alleviate set up problems by investing in a tried and tested business model
How I decided that this was the right franchise for me –
Had looked at numerous possibilities, something about this one 'spoke' to me, so decided to look into it further
How I raised the finance –
Bank
The training and support I receive from my franchisor –
Logical, Complete, professional whilst also friendly and totally open.
The challenges I have faced –
Several, organizing my time when working form home; being able to separate work & play time at home; Dealing with the general public rather than businesses; Learning Rome wasn't built in a day; Learning to trust Franchisor's experience and advice etc
My plans for the future –
To have an income allowing me to supplement my meager pension. To build a business giving me a substantial residual income
My comments about my franchisor –
Intelligent, good business acumen, approachable, knowledgable,
Why I would encourage others to do what I did –
Anybody looking to set up a business for themselves would need a vast range of knowledge and experience;- financial wizard, legal training, customer service experience, conflict management ability as well as sales and Marketing skills not to mention a strong administrative background and business awareness before they even begin.
By investing into a good quality franchise it alleviates the need for so many of the above as the whole model has been tried and tested, legalities sorted and all the admin pre-prepared etc. It gives you a really strong head start with a constant back-office of experience to tap into.
Richard Yoffey – East Devon
What I did before taking up a franchise –
Senior Posting Donald & Aitchison
Why I chose franchising -
A safer bet if you are starting your own business.
How I decided that this was the right franchise for me –
A friend of mine has a Maid2Clean Franchise in London & was successful
How I raised the finance –
Already had the cash
The training and support I receive from my franchisor -
Excellent
The challenges I have faced -
Normal in the sense we are in the 'service' business and dealing with human beings.
My plans for the future –
To double my present turnover.
My comments about my franchisor –
Excellent
Why I would encourage others to do what I did –
Only if they have the drive and single mindedness to succeed on what is already a successful business format.
William Andrews – Maid2Clean Cheltenham & Worcester
What I did before taking up a franchise – (former career) - I was in International Property for the 7 years prior to purchasing a M2C Franchise.
Why I chose franchising – Known to have a higher start up success rate
How I decided that this was the right franchise for me – Went to a Franchise Exhibition in NEC and looked for something that appealed to me. Did a lot of research including phoning existing franchisees
How I raised the finance – 50% my own finance and 50% bank loan
The training and support I receive from my franchisor – A day with Mike and a further "system" day with Graeme. Support is always available and readily given and the Franchisee Forum invaluable.
The challenges I have faced – The initial start up phase is the most difficult – at the beginning I had a high cancellation rate and decided to visit clients personally until I reached a stage where this was no longer necessary.
My plans for the future – To double the current number of clients in the next 12 months and possible take on a further Area Franchise.
My comments about my franchisor – Helpful, dedicated and fair and willing to discuss systems and ideas with the Franchisees that can improve the business.
Why I would encourage others to do what I did – A good solid business model reasonably priced,that works and offers lots of support.
Sue Hall - Maid2Clean Suffolk
What I did before taking up a franchise – (former career) -
I have been many things including a massage therapist, a tour guide and a legal administrator! Prior to joining M2C, I was a business development/marketing manager for a firm of architects that designed healthcare facilities around the world. Very stressful, lots of travelling and pressure!
Why I chose franchising -
I wanted my own business but at my age, I didn't particularly want to start one from scratch. I was happy to pay a fee to someone who had developed a proven and profitable business model and then just customize it as my own company.
How I decided that this was the right franchise for me –
Once I had settled on domestic cleaning, I looked at all the players. Maid2Clean seemed to have longevity, respect in the industry, experience and offered training and support.
How I raised the finance –
I put it on one of my credit cards!
The training and support I receive from my franchisor -
The training was split between the franchisor and the operations manager. Both of them are very experienced and comforted and reassured me I was making the right decision. The intranet forum the franchisor has developed is a vital part of the ongoing training and support too as it allows communication between all the franchisees as well, the value of which cannot be under-estimated. When you are struggling with a decision on how to manage an issue, just putting a post on there elicits a stream of support, advice and comments.
The challenges I have faced -
Although I had experience of managing other peoples' companies, pretty much everything was new to me! Leafleting and cleaner recruitment continue to be two of the biggest challenges and cleaner churn can be quite damaging and time consuming operationally. Cleaners lie. Not all of them but some of them and it can have devastating effects. One of them cost me a 9 hour client and that will always haunt me! If I had my time again, I might consider using the admin centre from the outset. Answering my own phones in the first year did not allow me to manage my time effectively. In Year 2, I successfully afforded to outsource not just the call minding but also all the book-keeping/finance.
My plans for the future –
I would like to take on an additional territory and grow my business. But I need to do some more work to make my operational infrastructure a little more robust before I feel confident doing that. I will, however, operate the new territory differently from the outset by using the admin centre.
My comments about my franchisor –
My franchisor Mike is always available if I need to get straight to him. Knowing you have that kind of back-up is very reassuring. Knowing that he is also a franchisee of his own business model gives you additional confidence in his expertise. He is very hands on and that is such a good thing.
Why I would encourage others to do what I did –
You don't need to know about cleaning to do this! And I have changed direction many times in my life! I would urge you not to listen to any negative thoughts you might be having. Yes there will be problems but there will be with any new venture. Do your due diligence, take the advice and support you receive and go forward feeling confident you can do this. Mike has proved it many times over with over 140 franchisees.
I was at a conference recently and one of the speakers said you will never be successful if you are not passionate about your business. I HATE cleaning and always have, that's why I have always had a cleaner! What I am passionate about is ensuring my clients have that feel good feeling that I get when my house has been cleaned by someone else and cleaned very well. And the by-product is that I have created opportunities for local men and women to work around their other commitments and earn money.
It really is a win-win for everyone.
Keith Brunt - Maid2Clean Belfast
What I did before taking up a franchise – (former career) -
Joiner and Fire Protection engineer.
Why I chose franchising -
To take on a new challenge and become self employed with the knowledge that training and support from the franchisor is available when required.
How I decided that this was the right franchise for me –
As customer service has always been important to me, Maid2Clean offered a new challenge where I could use my interpersonal skills and provide a much needed service to each and every client.
How I raised the finance –
Savings.
The training and support I receive from my franchisor -
Excellent, thoroughly enjoyed the training and hope to attend the annual conference each year. The ongoing support offered is always appreciated.
The challenges I have faced -
Occasional non payment from customers.
Cleaners not advising the client or myself that they are unable to attend the job.
My plans for the future –
I have just signed a further 10 year contract and hope to grow the business substantially over the foreseeable future.
My comments about my franchisor –
Mike is fully supportive and is always available to give advice and help with any issues.
Why I would encourage others to do what I did –
To take on a new and exciting challenge in a proven successful business and develop your skills in a new environment.
Paul Daley – Maid2Clean – North Staffs
What I did before taking up a franchise – (former career) –
Works Production Manager – Pottery Industry
Why I chose franchising –
I wanted the rewards, motivation and job satisfaction of working for myself whilst maintaining the security of a tried and trusted business module.
How I decided that this was the right franchise for me –
Because of my management and organizational experience I was always looking for a management type business. I read a report in one of the national newspapers which indicated that domestic cleaning in this country was very much on the increase, this led me to carry out my own basic research which confirmed this information, I then proceeded to look at 3 different domestic cleaning franchises, I was most impressed by the Maid2Clean business module, the professionalism of the franchisor and the residual income.
How I raised the finance –
I took out a small bank loan, but raised most of the finance myself.
The training and support I receive from my franchisor –
There were a number of training days at the franchisors office before I started, which I found invaluable, and the support since has been ongoing. Whilst it has been very important to keep to the basic business module, the franchisor encourages all the franchisees to use their own initiative and operate the business as their own, consequently many different ideas and improvements have been made and discussions along these lines are always taking place on our forum.
The challenges I have faced –
I have always set myself personal targets, which, I am pleased to say I have always managed to achieve. My biggest challenge has been to gain the confidence of the elderly clients. I quickly realized that that the elderly market was a vast and largely untapped source of business and because my franchise area is not the most affluent of areas, I soon decided to concentrate my efforts into this market.
My plans for the future –
To maintain a steady growth rate and in 3 years time, to pass the running of the franchise over to the admin centre, enabling me to go into semi retirement.
My comments about my franchisor –
Mike Hanrahan is very experienced in the domestic cleaning business and it is very unlikely that he will not have already encountered any problems that may arise, but more importantly, he is always available to discuss these problems, pass this knowledge on and offer sound advice.
I have always found Mike very honest very supportive and very professional, he encourages franchisees to set their own targets and manage their own business and now he has an excellent team alongside him, providing him with computer expertise and improved administration and training procedures.
Why I would encourage others to do what I did –
This business does exactly what it says on the cover. It is fairly recession proof, it can either grow very quickly or, as in my case, it can grow very steadily each month. It is not a get rich quick scheme, but if the business module is followed and the work and effort is put into it, then the rewards are excellent and the residual income is obviously a massive plus.
Patricia Innes - Walsall
"Just a quick email to thank you for the training today. I appreciate the time you spent with me which was most constructive. Things seem to be falling into place now from both a practical and psychological perspective. Once I've had my training with Graeme I'll soon be up and running. Thanks again"
Peter Sumner - Doncaster
"I was impressed with the Maid2Clean business model and I took over my first territory in 2009. Even in a recession the business has grown and I am now in the process of considering a second territory. It has become a family business. Admittedly it hasn't always been plain sailing, but if you are prepared to put the work in, the rewards are there to be enjoyed."
Kevin & Beverly Keith - Chertsey
Like all people looking at franchising we were fed up with the daily grind of lining someone else's pockets and wanted to be in a position to determine our own future, build something which could give us some security in retirement.
When we came across the Maid2Clean business we'd already had experience of franchising and were painfully aware that most franchises at the lower end of the scale, costwise, tend to be simply buying into a job and we were very keen to ensure that we didn't fall into that trap again. Knowing this is to realise that it has to be a Management franchise though these do normally come with quite a price tag.
We looked at many business before we found Maid2Clean and when we did, the first thought was that it was too good to be true. It seemed to tick all the right boxes. We did try hard to find problems, however we couldn't find a way to fault it.
Eventually we took the plunge and got in. It's been two years now and a lot of hard work but we are running the business at the same time as holding down full time jobs so I guess we could have made it easier on ourselves.
For all the hard work, the 'ups' and occassional 'downs', it's been fun and a terrific learning curve. There's a fantastic support network from the Franchisor and his team and also from all the other franchisees in person and via the forum.
We're now closing in on the time when I'll quit the day job and run the business full time at which point I do expect things to really take off. I do believe that this is a great business model and would like to take this opportunity to thank Mike for the opportunity.
Sue Walker - Birmingham
It is nearly two years since the launch of Maid2Clean (Birmingham) and what a whirlwind it has been! Due to the high number of clientele within the area, in need of an extra pair of hands at home, an overwhelming feeling of self-satisfaction soon came into play. In the past I had given many years of providing customer support to various companies. The decision was very easy for me to make and I have not looked back since. The exciting part about this experience is…. I am my own boss! It is hard work but as the saying goes "You Reap What You Sow". Help and support is always on hand, by Mike and the team, which is always much appreciated.
Graham Fenson - Luton
At the beginning of 2009 and having just reached my 59th year, I was made redundant from a managerial position with a leading UK car rental company. It was crunch time, my future was looking a bit bleak and so I needed to make some important decisions. I decided that perhaps the franchise route was right for me and started do some research when I encountered a company called Maid2Clean. It led to a meeting at the head office with Mike Hanrahan and I have to say it all looked just right for me. However, I needed to see what was on offer elsewhere and visited another leading company in the domestic cleaning field, which was very interesting but was run by corporate souls who had little experience of running their own franchise. I also made contact with 4 Maid2Clean franchisees, which were all very friendly and positive. One person told me "buying the franchise was the best thing I have ever done." But what did the deal for me were the support structures that were built into the fabric of the company. I was looking for a cost that would not break the bank and a successful business model that could also work for me. It did look a little daunting at first but almost a year down the road and with masses of support; I know I have made the right decision. Of course, it has taken a lot of effort on my part but I listened, learned and took action.
Yvette Osikilo - South London
Purchasing a Maid2Clean franchise has been very fulfilling. As well as gaining invaluable experience in running a business, there is an incredible amount of support from both the franchisor and other franchisees which encourage both business and personal growth.
As with all business ventures, you will get out what you put into it, but I would recommend buying into this well respected and highly successful brand any day.
Michael Sell - Croydon
In the summer of 2008 I was looking for another franchise business to run alongside my existing business and came across Maid2Clean. After meeting Mike and being very impressed with his business model I took over two Maid2Clean territories on 1 August 2008. It was a decision I have never regretted for a moment. If you are prepared to put the work in, the rewards are there to be enjoyed and I now concentrate all my efforts fully into Maid2Clean. The help, support and advice from Mike, his team and on our online forum means that you are never alone if you encounter a problem, there is always someone else who has been there before you. I would happily recommend Maid2Clean to anyone.
Update 01 Aug 2012 - Just wanted to send you a quick note as today is the fourth anniversary of taking on the Croydon and Reigate franchises.
As you know, the first few months were difficult, but since then I feel we have gone from strength to strength and are on course for 300 clients by the end of the year and will be pushing further forward in 2013!
Maid2Clean has made a significant difference to our lives but especially mine, it provides a good income but just as importantly provides a great work/life balance and allows me to spend more time with the family as they are growing up which is wonderful.
So I just wanted to say thank you! Thank you for the initial opportunity but also for the continued support, advice and ideas which I value greatly – it is very re-assuring to know help is always at hand, from you and Graeme, if needed.
Here's to many, many more successful years!
Bob & Veronica Morgan
We chose Maid2Clean because we were looking for a management franchise with a simple business model which did not involve "selling" and where no skilled staff were needed. Now in our forth year of trading, we are able to rent a serviced office and employ a full-time administrator to deal with all the day-to-day customer service, so we have already achieved our objective of semi-retirement from the business. Our longer-term objective is to build each of our two territories up to the VAT threshold, thereby producing a gross annual turnover of around £135,000 and an estimated net profit of around £75,000 – without working!
Julie Ginnever - Worksop
Having been made redundant twice I decided I would like to take control of my own destiny. Before finishing my last job, we were visited by a company which ran workshops on how to set up your own company and this is where I first heard about franchises. I chose Maid2Clean simply because having very little knowledge of running a company I wanted to get it right. The business model suited me perfectly, it didn't cost a fortune to set up or maintain and there was plenty of on going support.
I have now been running my franchise for nearly 5 years and I'm happy to say I hope to be running it for many more years to come. In just 5 years I have watched the business model grow and develop. The support and input from all the franchises is amazing, more like a family. You are only ever a phone call away from the best support network you could wish for.
I won't pretend its all plain sailing, far from it. It throws up its own challenges as does any business but the rewards are there. I have found that you really do get out of Maid2Clean what you put in.
Nicola & Malcolm (Maid2Clean Tayside)
Just a short note to thank you for the Training Day.
We really enjoyed meeting you and getting an insight into the MAID2CLEAN Franchise which has obviously developed into it's current format over the years.
We are delighted to be joining such a tried and trusted business model. We found the training days very informative and while there was a lot to take in we find that this approach works best and we can now work at our own pace with the knowledge you have given us and also with the Operations Manual. The great thing about this business is that we are now assisting clients getting some help with the housework and cleaners making an extra income. So everybody wins. We also found the Training day in Nuneaton very useful when we were shown the online systems that the company now has available.
We have joined the Forum and although we haven't posted much yet there are loads of useful hints and tips and the other franchisees are really helpful.
Our Area, Tayside, is really quite a lovely area on the East coast of Scotland and we stretch from the University City of Dundee to the outer reaches of the Oil Capital Aberdeen, with the north sea on the east and the Angus glens on the west. It's great to know they are going to have nice clean houses as well !
We had done quite a bit of research before coming to see you, and while there are other companies out there we believe that the offering that MAID2CLEAN gives will stand us above the competitors.
Mike Padley - Bournemouth & Poole
I joined the Royal Armoured Corps in 1983, aged 20. I was in a Tank Regiment, The 17th/21st Lancers ( later to become The Queen's Royal Lancers). I had a very enjoyable Army career, finishing my 23 years as WO1 RSMI at the RAC Driving & Maintenance School at Bovington in Dorset.
After gaining electrical qualifications on a resettlement course, and taking various Plumbing courses, I eventually became a self employed Plumber, mainly fitting new bathrooms etc. Quite daunting to go it alone after being on a payroll for so many years, but the forces experience gave me the confidence to do it.
After 4 years, I had a good feel for running my own business, and the paperwork etc. that goes with it. Although it has given me a decent standard of living, the work is physically demanding and unforgiving on the body, and I must admit that as I get a little older, the appeal soon fades when your knees are hurting on a night !
I started to look for a long term solution, for my knee joints as well as my bank balance ! Franchising had always had a certain appeal to me, mainly because the proof is already there that the business works and there is a support system in place to help you when you need it, therefore, I have always kept my eyes open in that area. After coming across the "Maid2Clean" franchise package, the more I looked into it, the more boxes it ticked. I see it as an excellent long term opportunity, which allows me to naturally use many of the skills gained through the forces (Discipline, confidence, communication, to name but a few).
At the time of writing, I have been running my Maid2Clean franchise for 4 months. Already I can see that it will work for me, as my business is growing at a steady rate. I am very optimistic about the future, you certainly get out of it what you put in, which is another selling point for me. There are very few overheads to worry about, which is why it can easily be run from home. The backup and support is excellent, there is always someone there who can answer your questions.
I believe that ex-forces personnel are well suited to this type of business as it utilises many of the skills that we have, and it puts you in control of your own working life.
Liz - Maid2Clean Antrim
I started with Maid2clean 5 years ago. I hadn't been working for some years due to family commitments and I wanted something I could do from home and still not be too tied up... I quickly built up to approx 90 clients which I have maitained with minimal effort. This suits me at the moment.... but I realise that if I put a bit more effort in I would get more out... The business model does work. M2C has provided me with a useful income for a part time job! I have had good support from Mike and the Maid2Clean Franchise Team and enjoy the business...
Elaine Hall
Thanks Mike for your hospitality today.
The training was extremely useful. You answered all my queries and have really inspired me.
I now feel able to 'jump' into the business with renewed confidence.
Don Morris
Two years ago I decided I needed to diversify my existing business but I knew that I did not want to start anything from scratch – too much effort and risk (at my time of life).
Purchasing a Franchise made sense and I decided it must involve a business in a market with a proven track record and a perpetual demand for its product or service.
Domestic cleaning appealed to me – dust never stops falling and people lead increasingly busy lives.
I researched and visited the head offices of six franchise businesses altogether and chose Maid2Clean for 4 key reasons, Firstly, a very good return on capital invested, secondly, the benefit of not employing vast numbers of people directly, thirdly, the consumer proposition is pitched at the right level and fourthly, the flexibility of growing the business as much and as quickly as you wish – without pressure from head office.
In the 18 months since I started I have had few surprises and if you follow the basic principles "it does what it says on the tin"
Lyndon Pieroni - Maid2Clean Derby
One of the things that most impresses me with the M2C Business is the level of reward gained against the level of effort required.
Allen Lever - Maid2Clean Woking & Guildford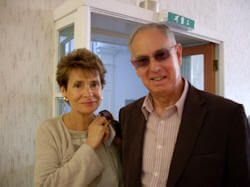 Today, Tuesday 17th November, six and a half months after launch, Maid2Clean Woking & Guildford has registered its one hundredth paying client. This is a great business with a fantastic business model – way beyond my original expectations. I'd like to thank you, Mike, for allowing me to participate in this success and thank both of you for the great support you always provide. Now for the second hundred!
Wendy Davies - Maid2Clean West Glam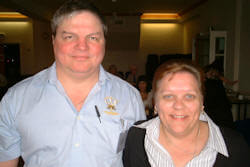 My name is Wendy Davies. In 2006 I found out about 'Maid2Clean', and felt with my working situation at the time I could take on the franchise on a part time basis. I felt this would not impact on my other form of employment. Little did I realise how quick things change. In the three years I have been doing the franchise I decided to resign from my other position as the work grew. I enjoy the work, I meet and speak to many new people and feel that I am providing a valuable service. I have a good group of ladies who I find the work for and also believe the business can grow more. As with the present economic climate I have seen that people have tightened their purse string, yet there are those who situation has changed and are welcome of some domestic assistance. I feel that taking on the franchise was very worthwhile and I do fell it gives me a lot of self satisfaction.
Justine and Mark Cooke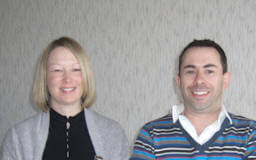 I bought Maid2Clean Manchester in November 2007 and a year later bought Oldham as a second territory. If you are dedicated, motivated and focused then this is a perfect opportunity to buy a business that will grow each month and give you a better quality of life. I wanted to dictate what I earn and to ensure that I have a future well into my pension years and not have to worry about the future. This is a business that you can still manage when you retire due to the style of the business plan and all the support and great facilities that is offered to you. If you need help or advice, you only have to ask and all franchisees are very supportive to each other, so you never feel like you are on your own. I started my business whilst working full time as it gives you the flexibility and support to do that if you are not in a financial position to leave your current job. Once I hit a certain target I was able to go full time on my Maid2Clean and I am now steadily increasing my income each month which is something that you cannot do in full time employment. You do have to work hard and keep your foot on the pedal, but the rewards are well worth it and I would highly recommend a management franchise like this to anyone who is determined and wants more from life than just a job.
Chris and Jackie (Mansfield)
My partner and I were fed up with the thought of working 9-5 for the rest of our lives which led us to looking on the internet for a way out. We weren't even sure what we were looking for. We looked up various franchises, but a lot of them needed a lot of money and time to start. We were both working full time, had a family and not much spare time or cash . We came across the Maid2Clean Franchise and decided to find out more, and Maid2clean ticked all the right boxes. We started our Franchise in September 2007 and have never looked back! We have had some challenges along the way, but with help from Elaine, Mike and the Forum we have always found a solution. I have now managed to go part time in my job and looking forward to being able to run the business full time in the not so distant future. The training and support is continually on offer and you never feel you are on your own. Every house needs to be kept clean and the demand is out there. Maid2Clean is without doubt the best decision we have ever made.
Candy, Richard, Phillip (Yorkshire)
What we did before taking up a franchise?
Candy ran an office for a national removal company
Phill worked for the same company on the delivery vans
I was a sales manager for an engineer's merchant
Why we chose franchising –
We always wanted to go into business together and running a franchise seemed the logical choice. A proven system, mapped out and ready to go, supported by a franchisor with years of experience who had encountered, overcome and had solutions to almost every problem we might encounter
How we decided that this was the right franchise for me –
We are all from a customer service background and had between us office and customer facing experience, so this business gave us the opportunity to apply skills we already possessed. Our visit to Mike to discuss the business module and see his operation only confirmed that this franchise with the support available was the one where we would be able to take forward.
How we raised the finance –
We initially took out a small bank loan and financed additional capital from our savings
The training and support we receive from my franchisor –
This started with a training day at Mike, the franchisors office and was tailored to suit our combined knowledge, which meant we were very quickly able to get down to understanding the "system". The day was excellent and Mike's wealth of experience and absolute understanding of his business made it a pleasure to learn what we needed to know. The knowledge that we had a step by step manual to refer to and Mike's ongoing support, gave us a feeling of confidence to take away with us at the end of our training day.
The challenges we have faced –
Learning to overcome the "If you want a job doing well, do it yourself" mentality, trusting the cleaners we introduce to our customers to do a good job and supporting them in doing that, this can be quite challenging. There will always be challenges small and large but we have a network of franchisees, a supportive franchisor and the forum where we can meet and share our experiences together on line.
Our plans for the future –
To continue with Maid2Clean, continue to increase our customer base and continue to enjoy the challenge of growing the business based on a model that works.
Our comments about our franchisor –
We have always found Mike to be very approachable and available; he is a "friendly professional" Mike mixes professional advice with a friendly supportive manner that encourages you to feel you are in control of your own business but never alone. We could not ask more of a franchisor or of the team he has put together to provide computer and administrative support at all levels.
Why I would encourage others to do what I did –
The business model works, so if you want to work for yourself and are prepared to put in the effort to achieve your ambition, you can grow your own successful business, be your own boss and control your own future. From our experience we cannot think of a better franchise to commit to.
Brian Sheppard Maid2Clean (Wilmslow)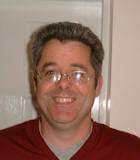 I had spent a long time looking for a business that I can start at the right price, with a potential income to allow me to be comfortable in later life. I tried probably the same ventures as most people, things like online businesses, such as eBay, online stores, affiliate schemes, all of which returned a very small reward, no where near the promises they advertised. After eventually coming across Maid2Clean I was very pleased that i could obtain a real business that will afford me a comfortable living. I met with Mike & Elaine, talked over the business, the fact that it is residual income and will grow each month is very appealing. They are not offering you a pipe dream, but a real opportunity, that i only hoped I'd found sooner. But as the saying goes (better late than never). If you are prepared to put in the effort and listen to not only Mike & Elaine, but other franchisee's from the forum, there is no doubt in my mind that you will become successful. (As will I)
David and Glynda Savage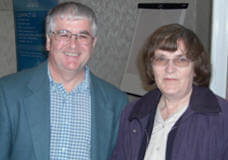 We took out our franchise in October 2007 and, without doubt, it was the best move we have ever made. You must be dedicated to making it work, we were, and our business has grown.
As we write we are in recession as a nation, last month we had more enquiries than ever! Very few franchises let you see your income grow month on month. Get out in the fresh air and get fit!
Eliza and Irina (Cambridge)

The two of us, after successfully running our own businesses for the last fifteen years decided the time was right to face a new challenge. Not wanting to put all our eggs in one basket we decided on a totally new venture - that's Maid2Clean. We can definitely say that our first year of running Maid2Clean Cambridge has been a real challenge and test for us but has also been rewarding in many ways. Being part of the Maid2Clean family has helped us develop new skills and opportunities. We are going from strength to strength and are beginning to reap the rewards. The Girls from Cambridge.
Philip Harrison - Hull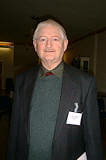 Maid2clean provides a great comfort to me on top of my Pension. I can help my two sons a great deal in their lives, and take the time to master my laptop. With Maid2clean you do not "stand-alone." The Franchisor has herself experienced all the potential problems that a Franchisee will come across and every question I have asked to date has been immediately dealt with. I have found over the years that Elaine is contactable by office phone, mobile and email to offer advice and support." The three-day on-site training at head office was very professional and covers the day-to-day running of the business. The Operations Manual is a complete training course in itself. Ready at a glance and for reference always. Written by the Franchisor who is operating and continually improving the business regularly.
Eric Forbes - Aberdeen

Mike and his team are a treat to do business with, would recommend this franchise to anybody, it will take around 12 months to get things going unless you are great at putting out leaflets which I am too lazy to do! Don't be scared jump in you won't regret it easy to run and the rewards are there.
You will find that reliable cleaners are the key.
Lesley Brunt and Keith Brunt - Belfast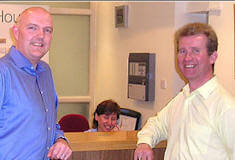 Keith and I started Maid2Clean Belfast in September 2005 and since then we have grown to 140 clients whilst predominantly operating the business on a part time basis.
In April 2009 Keith will take on the business full time and I have no doubt this will lead to even greater numbers of clients coming on board. The business not only prospers in good times but also retains and gains clients during difficult economic times, a true test of a recession-proof franchise. There is good support and assistance not only from the franchisor but from the growing network of franchisees, through a private online forum - joining Maid2Clean is not just about owning your own company but also about becoming part of a greater family network.
Maid2Clean is a sure-fire winner for anyone wishing to take a step towards owning their own business, who are prepared to invest time and effort to secure their future and who can follow a tried and tested formula for business success.
Carole & Dave - North West Kent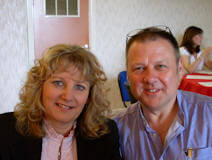 We had decided after very careful thought to go into business for ourselves, Dave had previously had his own business but always said if he went into business again it would be a franchise.
So we began the long task of looking at what was available. Having sought advice and read a lot that domestic cleaning was the thing to get into. Then it was a matter of deciding on which one!
We looked at Molly Maids, My Home, Merry Maids…etc etc..! and stumbled upon Maid2Clean at a franchise exhibition. We drove home from that exhibition thinking how easy and relaxed Maid2clean seemed to be and thought maybe it was too good to be true, as we had rejected the others for being too rigid and formal.
After a couple of weeks careful thought we decided to look more closely at Maid2Clean and rang Mike to make an appointment.
We arrived at the arranged meeting full of doubt and apprehension about what we may be getting into as £10,000 is a lot of money for us. We were made to feel very welcome at Mike and Elaine's home and felt very comfortable, also we got the impression that Mike and Elaine had nothing hidden from us and were very open and honest. (and the bacon sandwiches went down very well).
On the drive on the way home we made the decision to buy into Maid2Clean. Although we didn't want to appear too keen so waited a few days before calling Mike.
We started the business with Carole still working part time for her employer, and it became apparent quicker than we had anticipated that Carole needed to be in the ''office'' at home more and more and now really enjoys working full time (well almost)…. for triple the income she had previously.
We are now coming up to our second anniversary of trading and all we can think of saying is why didn't we do it sooner..!!
Our growth has been very steady, on the up every month without very much effort due to the Maid2clean system being very foolproof.
Mike and Elaine are always very helpful and full of enthusiasm for us to succeed. Also help and advice from fellow franchisees on the forum is always available and because of this we have not had any real problems or worries.
As for the question "would we do it again"... Answer... without any doubt or hesitation. Best thing we ever did.
Bob Lambert - Beckenham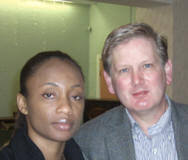 We were looking for a management franchise – something where the goal is build up the business to a certain level and where semi-retirement would be possible. Also we were looking for something where there was no "selling" involved and where there was no need for skilled staff.
We settled on a cleaning franchise and had meetings with all the main players but settled on Maid2Clean because we liked their business model. Also the computer software that came included in the package particularly impressed us. There was plenty of opportunity to talk to existing franchisees, from which it became clear that this was something that really could not fail if you followed the business model provided.
We are now is our second year of trading and have two territories – one owned by myself and one by my wife – with the objective of building each business up to the VAT turnover. At the moment, we're nearly half way there and while it has not always been easy – South-East London is a difficult market – the support from Mike and his team has always been fantastic.
I would be certainly happy to talk to anyone thinking about investing in the franchise.
Jo and Craig Apted
I came across Maid2Clean by accident really. My other half was posted to an AFCO (Armed Forces Careers Office) in Coventry and I'd recently left the RAF and needed a little part-time job to keep me occupied while the kids were at school. I started as a part-time admin assistant for a chap who had bought his own franchise but was struggling to answer all of the calls by himself. To be frank, I was simply amazed at how people would pay the franchisee shed-loads of money each month, when somebody else was doing the cleaning!!!
I worked there for four years and met many a new franchisee, fresh from their induction training, and watched as their businesses grew and grew each month. The difference between their job and mine was that I got paid by the hour and they got paid regardless… AND they earned much more than me!
So, I wanted a successful franchise but wasn't sure I had the "business head" to do it. I'd served in the RAF for seven years in Air Traffic Control and although I had always been fairly switched on, self-motivated & well disciplined, I wasn't entirely confident in my ability to go it alone in he civvy business world. I had no business qualifications or experience whatsoever and I also felt quite vulnerable after having the safety net of the military for the majority of my working life.
But that was and is the beauty of this set up… at no point have I ever felt out of my depth or that I'm on my own in this. I have all the benefits of being my own boss - I decide what time I get out of bed in the morning, I'm making the decisions….(and the money) but at the same time I still feel part of a bigger organization and have bags of support as and when I need it. The initial training package is really thorough and makes sure that each new franchisee knows their stuff before starting out. Then, once launched, there's an internet forum, several get-togethers each year, and always somebody on the end of the phone to offer up advice when its needed.
I've been operating for a few months now and so far so good. My other half is due for his resettlement in two years so the race is on for me to get this franchise well established so he can use his gratuity either for his own territory or maybe we'll be able to afford for him not to work at all by then.
Ann Lewis - Maid2Clean Cymru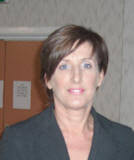 For me discovering Maid2Clean came about by accident...
I was working full time, long hours (including weekends) and travelling in excess of 1000 miles per week back and fore to work. My husband and I were desperate for a cleaner so we could spend more quality time with our family. Having ploughed through the internet, and yellow pages I soon discovered there was a lack of cleaners available in our area, and more importantly the quality of service offered was poor and very expensive ! - hence, I started to look at opportunities to start my own domestic cleaning business without doing the cleaning myself of course! Having met with Elaine, I decided very quickly to take the leap.
I am now running this business full time and without any doubt if you are prepared to work hard at it, this business does work. Despite having a very rural territory, focused effort together with the invaluable advice and information available on the franchisee forum has delivered the desired results.
I made a brave decision but without doubt it was absolutely the right one for me.
Good Luck in whatever you decide to do.....
Caroline Squires
Many thanks for the training day yesterday – I found this very useful for consolidating the learning from the Ops manual and for getting me set up ready to go!
Sheila Bishop - Maid2Clean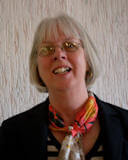 Coming up to the end of our first year MAID2CLEANING it has been amazing, must confess at times frustrating, both cleaners and clients (and computers) have annoyed, angered, astonished & flabbergasted us not forgetting the all important leafleters!!!!!!! As we are on the wrong side of 50 we have found the business both mentally stimulating and totally engrossing, but you have to hand it to Elaine you cannot improve on the system, the formula is second none, its 'oldfoolproof' in other words if we can do it, anybody can do it. We had a shaky start for various personal reasons, and have had again, just lately, but these two old diehards are hanging in there, you just watch this space.
Philip Watson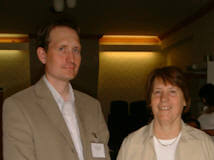 I always had ambition to run my own business but lacked confidence to take that important first big step. After much thought and deliberation I decided to buy a Maid2Clean franchise. It was the perfect opportunity which I could start part-time and still keep my job to pay the mortgage etc. and very affordable. Meeting Elaine for the first time gave me more confidence. They put my mind at ease and I knew I had made the right decision there and then.
After 9 months of trading I still work full-time as a postman and run the business part-time. Yet, month after month the business continues to grow. My income from Maid2Clean has just superseded that of my full-time employment. So, now my family and I can look forward to a more prosperous future, and one where I get the rewards for all the effort I make.
The support and advice we have received from Elaine has been invaluable, and the back up of the website to air and share views is brilliant. It was great to meet other franchisees at the annual conference, which added to a sense of belonging to a fine group.
Angie - Maid2Clean North Northants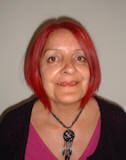 I was looking for a residual income business and scanned the internet for a franchise opportunity. As an ex-cleaner and agency worker myself I knew that this type of business would yield the income I was looking for. I telephoned them on a Saturday and on the Monday I was in the office talking to Elaine about the area I wanted to purchase.
I started to trade in January 2006, part time for the first few months but started full time in April 2006. In just over a year I have 130 paying clients and have a very nice little income coming in, a lot more than I would have working anywhere else! You can choose your hours and work as little or as much as you like but with proper care and attention you can grow your business very quickly. I work full time at my agency and it is my sole income. I have not looked back and I am glad that I took the plunge. It was a very minimal outlay and training and support is continually offered if you want to take it.
Liz Geddis - Maid2Clean Antrim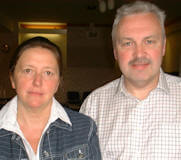 I started Maid2Clean in May 2005. I hadn't worked for a long time and wanted something I could do from home. Maid2Clean was the perfect answer.
After a few teething problems things are going well. I built the business up slowly and now have approx. 100 clients. In the long term my husband and I plan to concentrate on my business more and develop it accordingly At the present I earn myself a good wage and am happy working part time.
Paul McGee - International speaker
I've known Elaine for many years and have appreciated the passion she's had for developing a successful and sustainable business.
With Maid2Clean she has demonstrated what can be achieved with determination, focus and hard work. The system she's developed means you don't have to make the same mistakes she made in order to achieve success. Her lifestyle is proof that the Maid2Clean system can help make people's dreams come true.
Tony Ingles - Maid2Clean (Peak)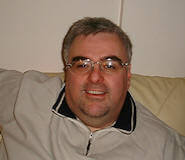 I found the operating manual very easy to follow and Elaine was always on hand to answer any queries.
I started to get phone calls within two days of my first leaflet drop and the phone has kept ringing since. The great thing about Maid2Clean is that the service really sells itself - there's no need for stock and very little administration.
As the Maid2Clean system allows me to price extremely competitively, I find I always have a waiting list of customers. I can't recommend Maid2Clean highly enough.
Andy & Paula - Maid2Clean Enterprises (Sheffield)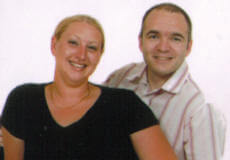 We have been Maid2Clean franchisees for 12 months now and still loving the experience. At the beginning we were extremely apprehensive about taking on a new business and was not sure quite what to expect. We were soon put at ease after meeting Elaine who put any worries to rest.
Our business has gradually grown over the past 12 months and we have been surprised by the massive response to our ongoing advertising (via leaflet drops). The business is still growing rapidly with only a few areas covered from our territory. Phone calls happen on a daily basis from both customers and cleaners and the most memorable phone call was at 8.00am on Xmas day morning from a young gentleman wanting a cleaner before his parents came home on boxing day!!!
We have both been amazed by the way things have taken off in our area even though Sheffield has a large number of cleaning agencies already. We are able to offer customers a very competitive alternative which has been very successful. We would not hesitate in highly recommending an opportunity of purchasing a franchise from Maid2Clean to anyone and friends of ours are considering this option. All in all becoming part of the Maid2Clean group has been one of the best decisions we have ever made.
Karen Hawes - Maid2Clean Northampton

Having spent 12 years bringing up children, the prospect of returning to employment was not an attractive one. Over a period of 3 months, my husband and I looked at just about every franchise available in the UK as well as a few established business that were up for sale.
We quickly concluded that the Maid2Clean proposition was right for us. The prospect of flexi bible working hours with good, residual returns and a relatively low investment was particularly attractive. 9 months later I am in charge of a successful and profitable business. I still have time to 'do lunch' with my friends while earning a respectable income. More importantly for me, my hourly rate is much higher than I could ever have hoped for in a 'proper job'!
Graeme Pirie - Maid2Clean Warwick

I bought my franchise from Maid2Clean about 10 months ago, and launched the business 8 months ago. Like many other people, I have been in "normal" employment all my life, but reached the point where I had enough of working long hours for other people – I wanted a better quality of life with more time for family, and I course I want the rewards of hard work for myself!
I looked at all sorts of franchise opportunities – and there's no shortage these days - it seems that almost anything can be franchised now! Domestic cleaning seemed to be one thing that there will always be demand for as long as there's dust! I looked at quite a few different franchisors but to be honest made my mind up during my first meeting with Elaine Hanrahan – who exudes enthusiasm for the Maid2Clean system. There are lots of cleaning franchises, but Maid2Clean have a proven system that works, and the fees are very reasonable.
When I started looking around I had the mindset "how hard can this be?", I thought I would go for a look then consider just going it alone. But like any other business there's a morass of little but important things that need to be in place – all of this was provided by Elaine, meaning all I had to do was get on with it! This is a people business, it's about organization, determination and people management.
After 8 months, I now have almost 100 clients and revenue around £3000 per month. Every month grows by around 20%. There's plenty ups and downs of course but there's a great team of franchisees who meet at the conferences and freely share their experiences with each other whenever possible.
Have I done the right thing? Without a doubt!
Linsey Davis (Maid2Clean Milton Keynes)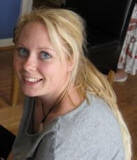 After much thought I decided I wanted to purchase a cleaning franchise, having found Maid2Clean via the internet very easily contact was made with Elaine from there on every thing seemed to come together very quickly. I received the operations manual just before my training begin, this gave me ample time to look through and gain a basic understanding beforehand and the chance to come up with any questions that I needed Elaine to answer.
I found the manual to be of excellent quality, easy to understand and really helpful. Nothing in there fazed me as it was all explained so well and then backed up at the training. The training was marvellous, Elaine made me feel very welcome which put me at ease and gave me the confidence to know I could make a success out of my business.
Throughout the initial training everything was well covered from the basics right through to the more difficult areas of the business. The professionalism of the company is outstanding I really felt I was joining a company could be relied upon for help with all aspects of my future business. The training didn't just stop after that initial meeting it is continuous; Elaine is always on the other end of a phone if I need any advice or assistance at all.
I think this is one of the main reasons I chose to buy a Maid2Clean franchise. It can be very scary setting up a business but knowing help is always available makes it a lot easier. As far as my own progress goes I am working hard and constantly getting new clients, I am above the expected client levels for the amount of time trading, so doing really well. I know I have a long way to go but am very happy with the progress of my business so far.
Marion Bond - North Dorset Franchise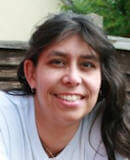 The ambition to run my own business has been with me since I was about 18 years old; I am now 40 and cannot understand why I have given so much time and energy working for others.
Around 4 or 5 years ago, with our household bills starting to outweigh our income and following the failure to increase our "wages", my husband, Nigel, and I decided to look into starting our own business. Our criteria being - work from home with no stock holding.
After looking into many business ideas, attending exhibitions and buying endless magazines, we stumbled into the franchise village at an exhibition in Olympia. Now, Maid2Clean was not represented at this particular show, but the idea of a franchise did appeal, due to the proven business concept, support from the franchisor and the banks like them too. So we started researching more seriously.
Eventually, we arranged to meet Elaine, who made us feel very welcome and explained the business in detail. We both came away with the impression that failure was not an option, this is a proven business and will work.
A year and a half later, Nigel is working full time and supporting me, while I run the business from home. Obviously, there have been some pitfalls; the biggest one for us is the rural location of our customers and the lack of large towns in our area. This means, I have to work harder finding reliable cleaners with transport. Reliability will always be a problem when you are dealing with people, that's the nature of the job, however if you are located in a sparsely populated area think carefully about where your clients and cleaners will come from.
In summary, we are happy with the business, it grows slowly, in our case, but surely. We have no one to blame if goes wrong, but reap the profits when it goes right. We have decided not to make any hasty decisions before our 5th year anniversary, by this time we should be making a very healthy profit.
Stewart Ferris (Maid2Clean York)

Having just turned 40 I decided it was about time to start working for myself. I had spent the best part of 15 years in the Leisure and University sectors and was tired of the daily grind. I looked at a lot of options until I found Maid2Clean. First impressions were that it was almost too good to be true. Cost, ease of setting up and simplicity of operation all appealed. After lengthy conversations with Elaine I decided that it was the way forward for me.
I started in earnest about 14 months ago and have already built a client base of nearly 100. Lessons are learnt every day, but the back up from Elaine and the other franchisees is excellent. As with any business there are hassles, but these are balanced by watching the business grow on an almost daily basis. You get out of this what you put in to it, which means it grows faster if I work harder!
Lucy - Franchisee
I am a full time worker and also a franchisee of Maid2clean in Wimbledon. I realised after working for 37 hour a week, there was only so many free hours which could be put to use. So, upon much consideration, I contacted Elaine to view the business. After discovering the unique way about how the business works, I was so excited and decided to go for it. My husband Dennis is also a full time worker but always free in the afternoons so that if I am at work there is somebody to cover me. We started operating fully at the begenning of 2008 and we have seen a gradual growth ever since. We are operating on a very part time basis and happy at our modest growth rate for now. I know that we can increase our growth and revenues when we make time for it. The good thing is that the system definitely works. I still enjoy doing it and will continue to grow the business.